"I am food.
I am the consumer of food.
I eat the consumers of food,
I consume the whole Universe"
~from Taittiriya Upanishad-Hindu Scripture


---
---
High Prana, High Vibe
I use food and ritual as nourishing, pleasurable medicine for releasing stagnations of the body, mind and spirit to enhance one's Prana, or life-force energy. By using fresh, quality ingredients that come close to their source, combined with healing intention, we bring your body back to his/her original aliveness!

​As a Certified Holistic Chef, I use plant-based cooking techniques combined with traditional and immune-boosting, healing food preparation, foraged herbs and plants, locally grown, and seasonal ingredients.
---
Services & Offerings

​~Re-discover how to eat for your beautifully unique body

~Cooking and educating for those who have low energy and want more energy

~The relationship we share with food: Intimacy and Connection

~The energetics behind disease/allergies/inflammation

~Ayurvedic & Mediterranean Cuisine

~Cooking on Wellness Retreats

~Corporate Health & Fitness Programs

​

​

If you'd like to learn more about these services pricing and more, email me here.
---
Experiencing Food with all our Senses
​​​a healer's philosophy

Conscious creation, true health unfolds easily.
Gratitude toward the earth,
the sun, the rain and the people.
Kiss every inch of skin with words of love.
Stop suffering to begin living fully.

Less worry about time. Become aware
of the change being made.
Be daring. Let go.
See the beauty of all that unfolds within
​and universally.

by Katie Ring

A Conscious Movement

​Consuming local is making a lasting conscious impact on the immediate community, mother nature, and our own life. It's a beautiful vortex that supports individual dreams and passions, and in turn benefits the whole. The following are some of the people, products, and businesses in the New England area that I'm happy supporting. If you are a local person or business and you'd like to connect, contact me here!
---
Powered by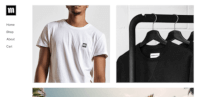 Create your own unique website with customizable templates.