During my childhood, two friends I deeply loved called me "immature" when I wanted to play with them; they said, "We're too old to do that." In this moment I stopped acting so silly and I started to get serious.
Without conscious awareness, I became super-skilled at getting caught up in other people's lives, forgetting who I was and what I wanted. Self-abandonment. I became the good listener, the people pleaser, the obedient child and rule-follower. My "supposed-to-be" identity led to the slow decay of my health and happiness. I started to recognize my delusion in fleeting moments of my inner light. These were belly-laughing moments shared by those who also like to sometimes make disturbing voices and embarrassing dance moves in public.

But not all moments tasted sweet. I found myself reliving traumas, neurosis, and confusion that left me in tears and isolation. Though the little light within me continued to brighten, setting me on fire. Guiding me towards a higher purpose, something greater than my state of mind.

I started listening to my body more. It's funny, how when we know what we don't like, we have a much clearer idea of what we DO like. I started choosing to explore new places and connect with my community (they weren't as scary as I thought they'd be!) I reached out of my comfort zone and frightfully fell into the arms of people who supported me. My curiosity and desire for something better led me to these moments and feelings.
---
Through my nomadic early twenties, I was hard on my body. Drinking heavily, smoking pot, pushing her physically or not moving at all. I didn't fully respect her. At the time I thought this was fun, but it didn't feel like ENERGIZED LIVING. Sharing daily conversation with my body (or lack of) helped me tune into how certain foods, environments, and people made me feel. I felt best when I did what my spirit craved, rather than what I thought I was supposed to. Working in the restaurant industry, I was often given staff meals, which left me feeling blahhh....and I wasn't enjoying my life this way. I practiced cooking, learning to create energizing and yummy meals. With my new energy, I picked up different creative hobbies like plant medicine, poetry and singing. I stumbled upon essential oils and starting making my own body oils and cleaners, tossing out products with "cancer-smells" I couldn't tolerate any longer. I discovered how good it felt to connect with Mama Earth through being outside more often. I was guided towards consuming less processed goods and products, finding more natural, healthier alternatives. It is safe, she said, to shut my eyes and withdraw momentarily to be with my body. The more quiet I became, the more I was forced to be with all the tough ish that naturally came up when I finally showed my body the attention she was always asking for. But I also felt safe, held, cared for, understood, at peace. Over time (not over-night like I hoped and often forced), I've surrounded myself with people who support me, who make me feel energized or calm, rather than whipped out. I attune to this by repeatedly connecting with Universal Source, Divine Guidance, higher consciousness, Goddess, the Infinite, I AM, GOD (which used to be a trigger word for me.)
| | |
| --- | --- |
| | Ever since I was a child, I've been connected to spirit, or as my family would say, I'm an old soul. I've always had a deep knowing that our purpose on Earth is for something far greater than we can imagine. Have you felt this too? I could hear what spirit was telling me, though I didn't usually listen. I told myself I was crazy/weird/introverted, that I couldn't surrender to the unknown, because it was a scary place. In fact I would fight it most days. And without knowing when or why, the snippets of clarity began to show through... |
"Why is all this coming up for me?" I thought, " Real feelings are scary so I'll ignore them until they go away," or "Does anybody else feel what I feel?"
The pains still arise. Through the pain, I drop in, "listening" for the underlying message. The ugly-at-times emotions and feelings come up because of my enthusiasm to grow, love, and connect.
Awakening
to what I intrinsically know, calling on those who support me, grants prosperity: Love, Freedom, Space, Energy.
I am human. I feel confusion, denial, guilt, hate, anxiety, fear, anger, and depression, but I try (key word!) not to let these aspects control me.
I continually
practice
choosing to be guided by my values:
Bliss, Dream, Laughter, Love.
I
practice
letting go, I
practice
tenderness with myself, I consciously tune into my breath and give space when anxiety creeps up. Sometimes it's effortless, other times it's a challenge. But it's always worth it 'cause I get to be more like the ME I was born to be.
If it wasn't for those who have helped hold me and guide me through this process, I would not feel the level of trust within myself that keeps me moving forward. And just as I have been supported, I am now asking
how may I support you on your journey?
​
All Blessings,
Katie Ring, KYTT, NC
---
---
Powered by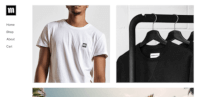 Create your own unique website with customizable templates.